Automatic fire suppression (Automatic Fire Ventilation)
Automatic fire ventilation is an addition to the fire safety of companies, housing associations, institutions and others. In a fire, it is rarely the fire that causes personal and property damage, but the toxic smoke, which can be minimized with an ABV system.
The Automatic fire suppression system works by passing smoke and heat out of the building, delaying its propagation. This keeps the escape routes free of harmful smoke and provides better visibility for evacuation. By removing heat, the ABV system also reduces the risk of over-ignition and the harmful effect on the building's construction. It extends the carrying capacity and gives more time for escape and rescue.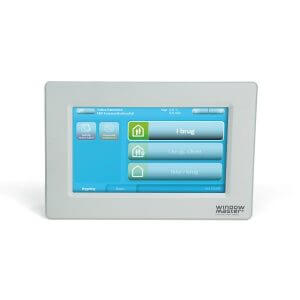 PH-EL & Sikring are certified ABV installers, cf. DBI guideline 001 (Approval number 027T.052). We can handle the design, installation, installation and service of both standalone fire ventilation systems and combinations with ABA (automatic fire plant). We also offer turnkey fire ventilation, which involves complete design, delivery, installation of fire ventilation systems – approved and ready for commissioning.
Your fire protection in safe hands with an ABV system
An automatic fire ventilation system may consist of different components depending on the design of the individual building. These may include:
Openable skylights
Openings for replacement air
Fixed and / or movable smoke screens
Automatic and / or manual activation.
It requires a great deal of know-how and experience to know what the right solution is for each building, which is why it is crucial that you get the right sparring and design from the beginning. At PH-EL & Sikring we can lift that task.
For decades, we have been sparring partners for some of the largest companies in Denmark. It has given us experience and competences to solve every task with fire protection and to see through even the most difficult situations. Our engineering teams are always up-to-date with the latest knowledge through continuing education and training courses so that they can provide the most competent advice and service based on your needs.
Collect your fire protection contract with us
Automatic fire ventilation can either be opened manually or be part of a larger ABA system together with automatic fire doors. By putting together a system with both automatic fire alarm, automatic fire door closing and automatic fire windows, you create the best starting point to minimize fire damage. The right solution depends on many aspects that we have decades of experience identifying.
By assembling your entire fire protection business with us, we can guarantee the best interoperable solution and the lowest price. Contact us today and book a free interview on ABV and fire protection.

Service agreement at ABV system
The service agreement contains the statutory requirements for testing of open and close systems, which are described in "Fire Technical Guide no. 27".
Verification
The agreement includes 1 annual service inspection, with testing of the following functions in the control panel:
Mains
Charging voltage
Battery Monitoring Function
Reset test
Lamp test
Checking the battery condition and any replacement
Testing of cylinders at smoke ventilation hatch
Testing connections and reporting devices, which means:
fire Press
Smoke and heat detectors
Any faults and defects found in the plant will be rectified
Electronic logbook
A logbook / service schedule is established for each facility that is completed by the service engineer after each visit.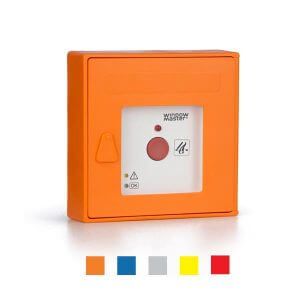 Replacing defective components
Every 3 years, batteries are replaced, which if possible. had to be part of the plant. Apart from this, only components in the system will be replaced, which are absolutely necessary. Any other inconveniences will only be changed by prior arrangement. Replaced components are billed at the expense, while labor wages are included in the service contract.