Mounting fiber optic cable
PH-EL is your local authorized fiber engineer in Copenhagen and Zealand. We are a member of Tekniq, the organization of electrical installers, and have for many years in the industry built up the know-how to handle any fiber optic installation.
We have experience with both single and multimode for both private and corporate customers
Fibernet is the Internet of the future
One of the great advantages of fiber mounting is the lightning-fast data transmission due to fiber optics. It is so fast that the signal can reach 7 times around the earth in one second, and this is expressed in the form of extremely high internet speeds – in Denmark up to 5000 MBit / s. In practice, this means that it will never be the speed of the internet that is limiting how much you reach in the workplace.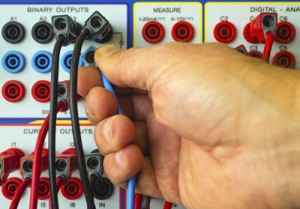 Fiber mounting is also a more reliable solution than traditional data line systems such as ADSL. The fiber network is resistant to all the things that normally pose a threat to electricity-based wiring systems, such as thunderstorms, storms, etc. Fiber can also be easily updated as the technology evolves, so you are guaranteed the best and fastest communication solution in decades of fiber mounting.
We install fiber for your business
Fiber mounting takes place after the burial of the fiber pipe. This is done by the electrical installer pulling cables through the foundation or outer wall, which is protected on the outside with a mounting box. Using. compressed air, we then blow the fiber through the pipe from the street cabinet and into the fiber box we connect inside your business or home. be helpful).
You also have the opportunity to enter into a service agreement with us for fiber mounting. We are specialists in troubleshooting and repairing fiber, and with a service agreement, we can guarantee that fiber always delivers as it should.
Fiber mounting with a focus on the detail
PH EL has been in business since 1956. At that time, it was a completely different time where customer contact and trust were the focus of the award, and although we always keep up with the time in the professional field, there are certain values ​​from that time, which we have taken with us.
For example, we always take the time to advise the customers so that they get the most out of the fiber mounting, and we pay attention to details such as leaving the place clean and neat.
It may well be that the competition is fierce in fiber mounting, and for many, it is about moving quickly to the next task, but we can see that the vast majority of our customers are returning – and that must mean that we are doing something right. Contact us on tel. 39 16 31 31 or email ph@ph-el.dk and hear more about how we can help you with fiber mounting.