Electrical inspection Islands Brygge
Get documentation for electrical safety with Electricity check at Islands Brygge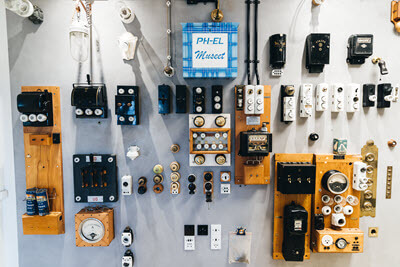 Every year, many fires and serious shocks occur on Islandsbrygge as a direct consequence of outdated electrical installations and dangerous do-it-yourself solutions.
It can be difficult for the untrained eye to know whether an electrical installation poses a fire hazard or not, so only with an electrical check at your address on Islands Brygge can you know for sure. Here we come into the picture. At PH-EL & Sikring, we have years of experience and lots of know-how with electrical checks, which we perform thoroughly and with a troubleshooting guarantee.
---
---
We are your partner for inspections at Islands Brygge
When we perform electrical inspections for you at Islandsbrygge, we review the following:
Electric switchboards
Breakers
The equipment behind switches, sockets and lamp sockets
Low voltage installations, eg built-in spots
Dimensioning of the electrical installation
Protection against live parts
After the electrical check, we prepare a report in which we document the safety of your electrical installations in your home on Islandsbrygge. We review the report thoroughly with you, so you have time to ask questions, and if we find things that need to be updated to live up to the Danish Safety Technology Authority's standards, we come up with a fair offer for quick repairs.
Remember that the electricity check is a mandatory part of the condition report in connection with the sale of a house, but not for owner-occupied flats or cooperative and allotment garden dwellings. For the latter, you must, therefore, be aware of having an electrical check made before purchase.
Contact us and hear more about Electrical inspections at Islandsbrygge
At PH-EL & Sikring, we guarantee fast and thorough service. Contact us and hear more about what we can offer you at Islandsbrygge.