Electrical inspection Vesterbro
Get an authorized electricity inspection Vesterbro by PH-EL & Sikring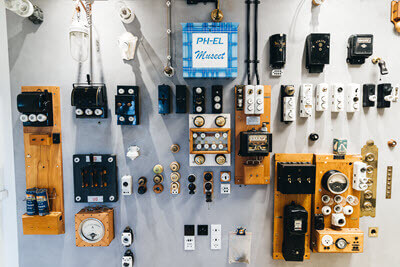 Did you know that poor electrical safety is caused annually by thousands of fires and severe shocks in the Danish homes? Few people think about it on a daily basis – safe electricity in the electrical outlet takes most for granted – but the years of wear and tear affect the safety of your electrical installations.
However, it is not something you need to sleepover. With an electrical check from PH-EL & Sikring, you can quickly and cheaply get documentation for your electrical safety at Vesterbro Copenhagen.
An electrical installer at Vesterbro you can trust, Our work is of high quality, so call us and one of PH-EL & Sikring's electrician Vesterbro will have a dialogue about what we can help with.
PH-EL & Sikring is a licensed electrical installer at Vesterbro with decades of experience in the field. We have performed countless electrical checks and have the know-how to spot and repair any damage that may affect your electrical safety. Of course, we always make sure to put our skilled electrical installers on courses and continuing education so that they are up to date with the latest knowledge in the field of electrical safety and can always provide the best advice and service.
---
---
During an electrical check, we inspect:
Electric switchboards
breakers
The material behind switches, sockets and lamp outlets
Low-voltage installations, eg built-in spots
Sizing of electrical installation
Protection against live parts
The electrical check ends in a thorough report from our electrician Vesterbro, where you get documentation of the safety of your electrical installations. Of course, if we find outdated and illegal electrical installations, we will come up with a fair and elaborate offer to repair the installations as quickly as possible, so you can quickly get the safe night's sleep back at Vesterbro
Contact us and hear more about El-inspection Vesterbro
PH-EL & Sikring is your electrician western bridge, and we have many years of experience. Our customers always have the first priority. We guarantee a fast and thorough service. Contact us for a non-binding offer of tasks/solutions and hear more about what we can offer you as an electrician Vesterbro.
Husk PH-EL & Sirking har døgvagt 24/7 og vores erfarne elektriker er klar ved telefonen.