Electrical inspection
Become secure in your home with an electrical inspection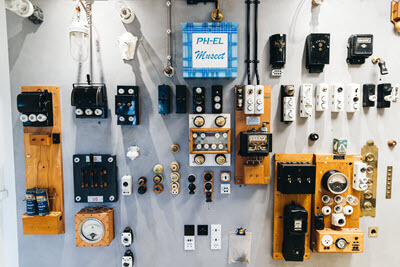 A lot of people have an illegal installation within their home or business without knowing it. These are installations that do not meet the current legal demands. Badly installed units or even dangerous installations increase the chance of a fire or electrocution and they need to be removed as fast as possible.
With an electrical check from PH-EL, you will get a professional examination of all the electrical installations in your house, this will provide an overview of the current safety level of your electrical installations. Having an electrical inspection in Copenhagen is a requirement when selling a house, but also a good investment for being safe.
With professional electrical inspection, we will be examining:
Switchboards
Residual-current devices
A material behind circuit breakers, switches and junction box
Low voltage installations
Electrical installation dimensioning
Protection against a direct and indirect touch of electrical parts
The examination itself concludes in a rapport; the rapport will document the current level of security of your installments and will highlight any necessary changes. We always take the time to go through the rapport with you and you will be able to ask any questions you might have.
---
---
We take your safety seriously
We have many years of experience at PH-EL and we know exactly what to look for when trying to find any errors. We are always up to date with any new changes in the law regarding electricity and we make sure that our employees have the newest information available through education and a working environment where we always help each other improve.
This is because we believe that our clients have a claim to have the best possible service. Safety is not an area that should be underestimated.
Electrical inspections are an obligatory part of selling a property
In Denmark, it is the owner who has the responsibility to make sure that all of the electrical installments are legal and if you are selling your property, it is a requirement to have everything checked by an authorized electrician.
At PH-EL we guarantee a fast and thorough service and we are happy to give an offer on your electrical checkup. Contact us to learn more about what we can offer you.