Fire protection
A fire protection system is a must in any home and provides greater security and safety in everyday life. With modern technology, we can make fire protection systems that blend in with the rest of the home's interior and otherwise integrate with the property's other security systems. In other words, the fire protection system can be assembled in many different ways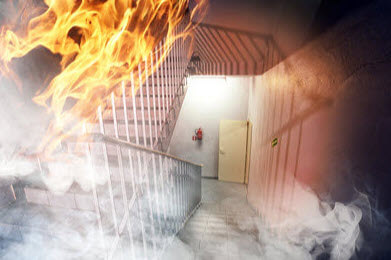 At PH-EL & Sikring, we have many years of experience in assembling systems with different types of detectors and alarms and combining systems so that you have a solution that suits your unique needs.
Fire protection advice – Find the right solution
At PH-EL & Sikring we have been in the business since 1959. It has given us unique experience and know-how that will enable us to guide you to the right fire protection system and a safer everyday life. We are certified installers of ABA, ABDL, ABV, AVA and ASP systems and make sure that we keep up to date with the latest knowledge in fire protection, so that we can always provide you with the most competent service and advice.
Contact us and get a free and no obligation call, advice or offer.